Support Your Library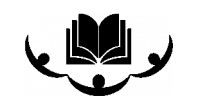 BE A FRIEND!
Membership in the Friends of the Augusta Library is for a calendar year. You can join the Friends or renew your membership. An individual membership is $20. Family membership is $40. Special bonus discounts accompany membership in the Friends.
For more information call 706-469-3356.
BOOK SALE! The Friends will hold a Book Sale in the Lobby of the Downtown Augusta Library every 3rd Saturday of each month, from 10 a.m. – 2 p.m., excluding July and August.
---
What can you do as a Friend?
As a Friend of the Library, you can help us
Encourage state and local officials to better fund our libraries

Bring public attention to the importance of our libraries

Support library activities

Assist with fund raising events

Volunteer in your favorite branch
These special "bonuses" accompany both new and renewed memberships:
10% discount on all non-sale items at The Book Tavern
25% off framing order at Oddfellows Art Gallery
Hildebrandt's Food Store: Saturday-buy one sandwich and get a second of equal or less value free
Complimentary dessert at French Market Grille – Surrey Center
Buy one Petersburg Boat Ride, receive one free – Augusta Canal Interpretive Center
Free Coffee at Sundrees Market and 10% discount on purchases made on Monday
Buy one get one free admission to the Woodrow Wilson House-Historic Augusta, Inc.
JUST PRESENT YOUR MEMBERSHIP CARD!
---
To join online, choose one of the following annual membership levels: