Concerts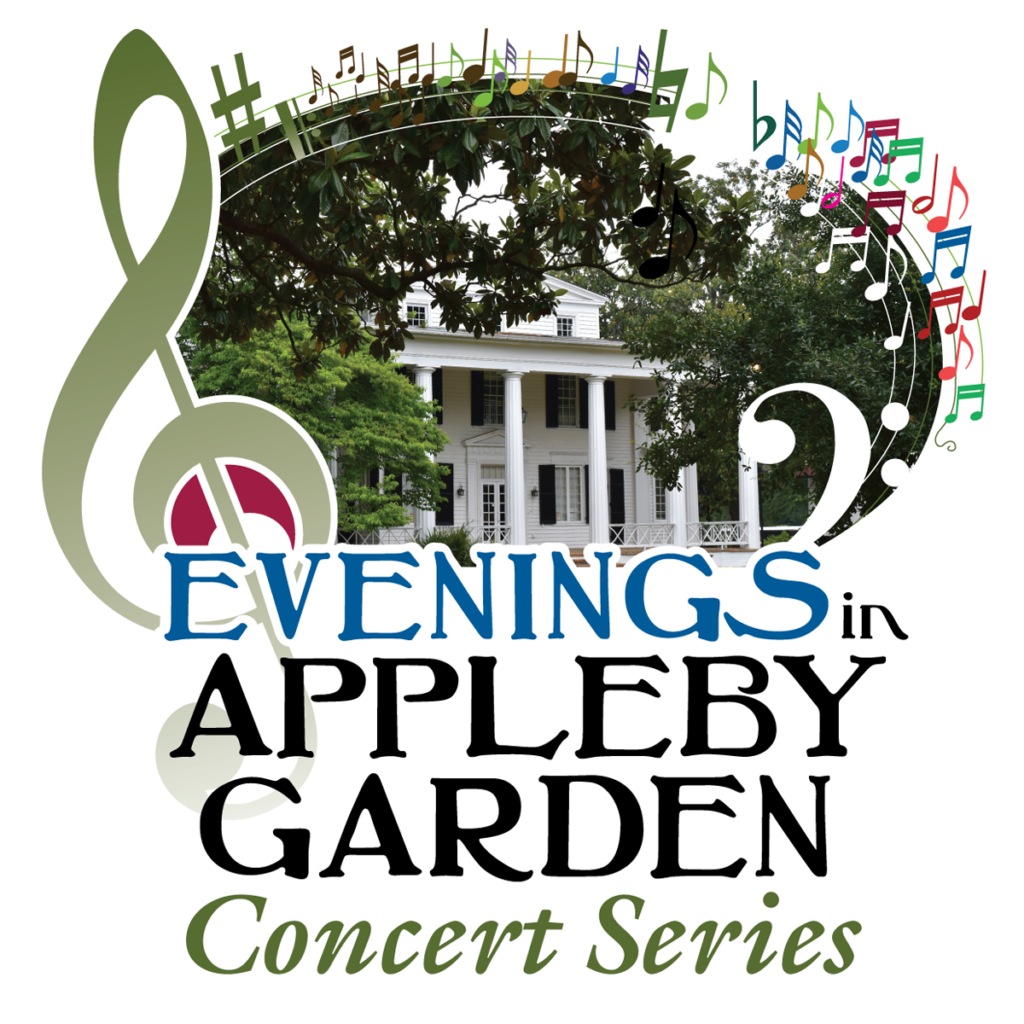 Interested in supporting the concert series? Please review our sponsorship levels and complete a sponsorship application.
Enjoy soulful summer nights at the 68th 2023 Evenings in Appleby Garden Concert Series every Tuesday in June at 8 pm on the grounds of the Appleby Branch Library, 2260 Walton Way, Augusta. This event is free and open to the public. Below is the full schedule:
All concerts begin at 8 pm.
Tuesday, June 6: The Brownstown Gritty
Tuesday, June 13: Harcourt Waller
Tuesday, June 20: Save the Best for Last (STBL)
Tuesday, June 27: JaVonne Jones
Concert Series Tips
Seating: Bring a chair or borrow one for a donation and relax and enjoy the sounds of the summer.
Parking: Free parking is available in the library parking lot, the Episcopal Day School parking lot, and on Johns Road (street parking).
Raining: The Concert Series is a rain or shine event. Check the forecast and come prepared!
Eating: You may bring your own food. Water and snacks will be available for sale on site by the Friends of the Augusta Library.


No smoking on library grounds, please!
History of the Appleby Library and the Concert Series
The Annie de Prairie Appleby Branch Library, which now houses over 35,000 books, was originally built as a private home around 1830 by Judge Benjamin Warren.  He chose Greek Revival architecture, which was popular in the South at the time, for this lovely home.  This home was one of the first built in the neighborhood known as Summerville, as Augustans sought to escape the heat and disease of the climate along the Savannah River banks. After the death of his wife, Mr Scott B. Appleby and his son, James Scott Appleby, gave the house to the City of Augusta and Richmond County to be used as a library that was first opened in 1954.
The Evenings in Appleby Garden Concert Series, originally known as "Music in the Garden," began in 1954 as an evolution of a former library program, a listening series for classical music at the old library headquarters. According to the Augusta Chronicle, due to concerns with the space and the recent donation by the Appleby family of the mansion that is now the Appleby Branch Library, "library officials approached the Augusta Music Club…, and the two groups worked out through cooperative effort a summer concert series to be held in the cool back garden of the Appleby branch." The concert series has been held annually at no charge to attendees since then.

Sponsors

Additional Questions?
Contact us at outreach@arcpls.org, 706-736-6244, or 706-821-2612.