Candid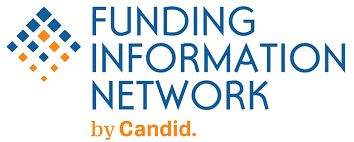 Brought to you by 

Thanks to the generosity of the Community Foundation for the CSRA, the Augusta Library is happy to provide free access to Candid's Foundation Directory Online and Guidestar at the Headquarters Library (823 Telfair St, Augusta, GA 30901).
Headquarters Library Candid Resources
Users must connect to the library's wireless network or use the library's computers to access the following resources:
Foundation Directory Online

The most exhaustive and up-to-date knowledge and insight on the social sector to fuel any fundraising mission. Expanded, in-depth profiles of each grantmaker plus inside looks at the grants they've actually made keep your organization operating at peak effectiveness.

Candid.

Guidestar

Guidestar

Easily search 1.8 million IRS-recognized tax-exempt organizations, and thousands of faith-based nonprofits. Gather insights on financials, people/leadership, mission, and more.
Candid resources available for off-site access:
Candid.

Learning

Candid Learning

Your destination for all of Candid's live and on-demand trainings, webinars, and other resources designed to improve your fundraising, overall sustainability, grantmaking, and transparency.

Candid Learning eBook Collection

Borrow eBooks and audiobooks on social sector- and philanthropy-related topics at no charge from Candid's digital library. This free, public collection is available to anyone through OverDrive and can be accessed remotely from any computer, smartphone, tablet, or e-reader. First time user? Follow these instructions to access the eBook collection.
Questions about Candid? Contact Erin Prentiss at prentisse@arcpls.org or 706-821-2612.