Candid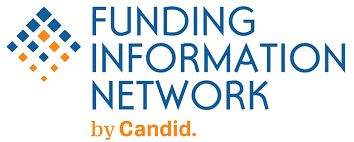 Brought to you by 

Thanks to the generosity of the Community Foundation for the CSRA, the Augusta Library is happy to provide access to Candid's Foundation Directory Online, Foundation Maps, and Grants to Individuals at no charge at the Headquarters Library (823 Telfair St, Augusta, GA 30901). We are also offering off-site access to Foundation Directory Online – Essential.
On-site access at the Headquarters Library
Foundation Directory Online

The most exhaustive and up-to-date knowledge and insight on the social sector to fuel any fundraising mission. Expanded, in-depth profiles of each grantmaker plus inside looks at the grants they've actually made keep your organization operating at peak effectiveness.

Foundation Maps

Foundation Maps is Foundation Center's premier data visualization tool and the easiest way to see who is funding what and where around the world.

With millions of grants from 2006 to the present, innovative ways to visualize funding data, and the flexibility and precision to tailor research, Foundation Maps helps funders and nonprofits access the knowledge they need to make strategic decisions and strengthen their impact.

Grants to Individuals

Need a Grant? The smartest, fastest way to find scholarships, fellowships and awards for students, artists, researchers, and individuals!
Off-site access
Foundation Directory Online – Essential

Get in-depth profiles that help you write your winning proposals (not as detailed as Foundation Directory available at the Headquarters Library). Available for use once a month.
First-time user directions for off-site access:
1. Click the Foundation Directory Online- Essential link above.
2. Scroll down the page and click the "Register for Candid Resources" button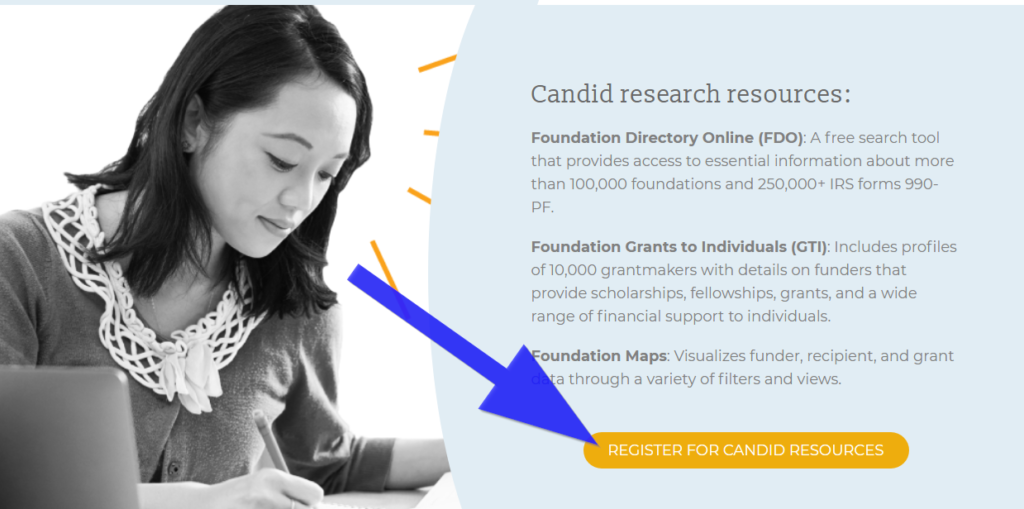 3. Fill out the form on the following page and click submit.
4. Check your email for a link to Foundation Directory – Essential.
5. Click the link in your email. (Tip: save this to your bookmarks for future use)
6. Enter your email address on the "Login or Register for your 24-hour Foundation Directory Essential access" page and click "Next".

7. Check your e-mail for a message that says "FDO- Day Pass." Click the link in the email.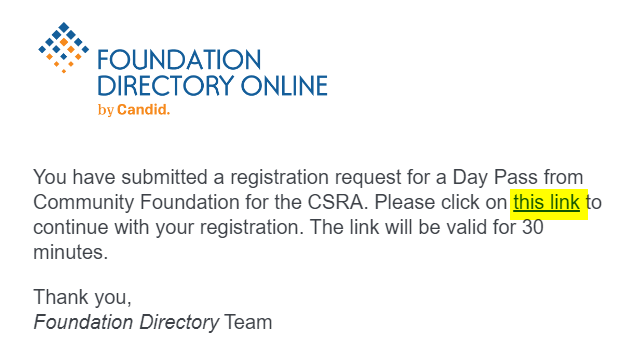 8. Fill out your registration information for an  account and click "Go to FDO Essential"
9. You will be taken to FDO Essential. The time left on your day pass will  be posted on the top of the page.
In the future, all you will need to do is go to the FDO Essential link and enter your email address and FDO password.